Planned Giving
Maximize your philanthropic goals
Make a difference in people's lives and always be remembered for your contribution
Benefit yourself, your family and Furman with your planned gift
Help us fulfill our mission for many years and generations to come

Robin Sullens '83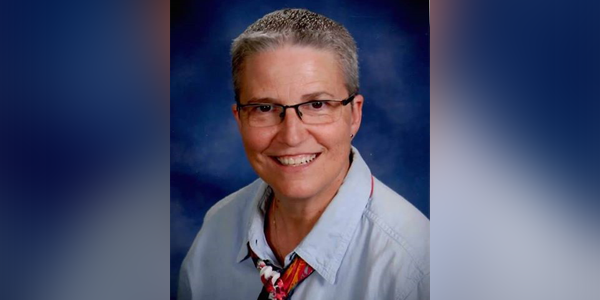 Robin Sullens '83 got her first glimpse of Furman in 1978 while on a tour of Baptist colleges and universities in South Carolina. After making her way around the state, learning what each school had to offer, Robin's college options were narrowed to one. Furman was the only school she wanted to attend.
However, Robin worried that Furman may not be an option for her. She was a great student, but she knew her parents--a farmer and a teacher's aide-would not be able to afford it. Still, her parents encouraged her to hope, dream, pray, and work toward her goals, and her interest in Furman stayed strong.
As a result of her hard work, Robin was able to earn enough scholarships to cover the cost of her four years at Furman, including a study away experience in France. Reflecting on the opportunities afforded to her, Robin says, "I have been blessed, many times over, by gracious people who gave to and through Furman. With my family's engagement, and my own hard academic work, these gifts provided an education for me at Furman that I will always treasure."
The impact of Robin's Furman experience continues to live on. She credits Furman with "nurturing and fueling both the desire for and pursuit of excellence and an ongoing love of learning that remains broad and deep. Furman emphasized the importance of being willing to share openly, think deeply, and not be afraid to risk, create, recreate, and credit, trust, and value the benefits of challenge, struggle, failures, and mistakes." For this, she says, her life is richer.
Because of the way Furman has shaped her, Robin sees tremendous value in supporting the university philanthropically. She understands that she has been successful, in part, because people invested in her, and she gives out of gratitude for them so that other students have the same opportunities.
Recently, Robin committed to an estate gift to Furman. She often thought of estate planning as a complicated process reserved for those with more financial assets than she has. However, after talking with Development staff members, she says, "I began to consider what it would mean for me to leave a legacy and what that might look like." Robin's legacy will live on through Furman United, a scholarship fund for Furman students who face unexpected financial hardship, and the impact will surely be seen for generations to come.
"My love for Furman, and the legacy of an education at Furman University, will live on and on through these students. And, one day, as they may give back, the gift goes on. Students' lives benefit. They share. The gift goes on. Our world benefits. We all benefit."